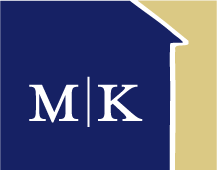 EAST SACRAMENTO HOMES FOR SALE, APARTMENTS AND REAL ESTATE LISTINGS
One of the best things about living in East Sacramento is being part of a vibrant, wonderful community.
I've made many choices in life, and relocating to East Sacramento is one of those that I definitely don't regret! The small town atmosphere, close proximity to the city's hotspots, and the undeniable warmth of East Sac residents make living in this desirable neighborhood a dream – a dream that I can help you achieve.
Hello, I'm Mike Klein, and I've been living with my family in East Sacramento for the past fifteen years. Along with my extensive experience in the local real estate market, I have unparalleled knowledge of the neighborhoods here as well as in Midtown and other Sacramento areas. Combined with my legal expertise, I can help you achieve your real estate goals and live like a local in no time!
As a homeowner myself, you can expect me to be empathetic to your needs. You can also expect constant communication throughout the process – I will always make sure that I understand your short-term and long-term goals. If you're thinking about buying or selling a home in East Sacramento, I'm the guy you can count on.
For me, it's not only about finding you your dream home or selling your property for the best price; it's about helping you build your own life here, as I have done.
MK = Market Knowledge
Whether you're buying, selling, investing, or even looking for advice on home remodeling (I have flipped my share of homes), you can trust me to help you every step of the way. Together, we can achieve your real estate goals in the most efficient, value-adding way possible. Feel free to look around for more information, and don't hesitate to contact me at 916.502.2775 or
.
Allow me to be the first person to welcome you to East Sacramento!
by Mike Klein
December 22, 2015

If you have a preference for classic cars and for class styles, I can help you to find the perfect F

by Mike Klein
December 15, 2015

As one of the older and more unique neighborhoods in Sacramento, the Fab 40's is one of our agency's

by Mike Klein
December 8, 2015

As an East Sacramento Realtor, I can help you with buying, selling or investing in a fabulous fortie